My favorite way to sell books is at personal appearances. I attend as many community fairs and farmer's market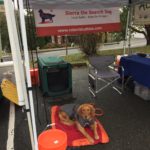 s as I can. The advantage is that every book which leaves my booth is autographed. My schedule of appearances is below.
If you're not in or near the Seattle, WA area, then there's Amazon.com. Sadly, no autograph that way, but the book arrives in great condition at your doorstep in a few days.
To buy any of my books on Amazon click here.